About the Author: Charles Moffat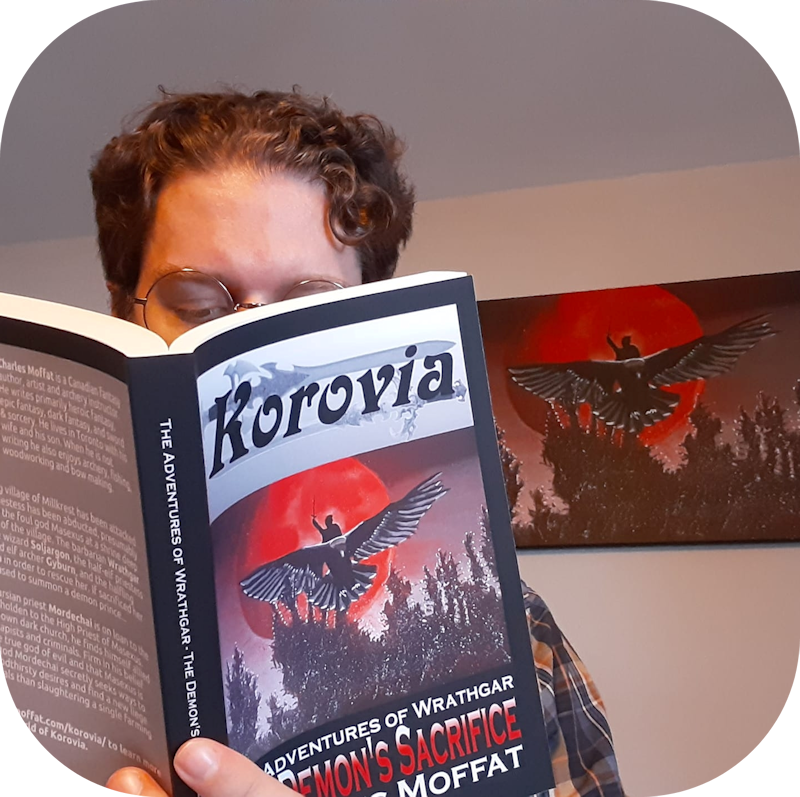 Charles Moffat (born March 1979 in Wingham, Ontario, Canada) is a Canadian artist, writer, art historian, archery instructor, blogger and website designer. He is known for both his fantasy books and his paintings.
Early Life
Charles Alexander Moffat was raised by farming parents along with two sisters. During his early years Moffat aspired to be an archeologist, a writer, and even thought about going into the RCMP. His first published story was a fantasy serial that appeared in a local newspaper when he was 12 years old. During his teenage years his love of writing fantasy stories continued and by the age of eighteen he had written four novels.
Education
From 1999 to 2003 Moffat studied painting, other art mediums, and art history at York University, eventually earning a Specialized Honours Bachelor of Fine Arts degree, during which time he was writing short stories as a hobby. He later returned to study a second degree in Korean, Japanese and Mandarin.
Hobbies and Interests
Moffat enjoys a variety of outdoor hobbies, including archery, camping, fishing, hunting lore, survivalism, traveling, wood carving and woodworking.
An avid learner of languages, Moffat has studied American Sign Language, English, French, German, Japanese, Korean, Mandarin, Portuguese, Sanskrit, Scottish Gaelic, and Spanish. As of 2023 he has begun studying Ukrainian and Russian.
Charles Moffat enjoys board games, card games, video games such as Skyrim / Kingdom Come Deliverance, and roleplaying games like Dungeons & Dragons and Heroes Unlimited.
Having studied painting and other art mediums in university, Moffat continues to produce paintings, photography, illustrations and sculptures in his spare time.
Day Job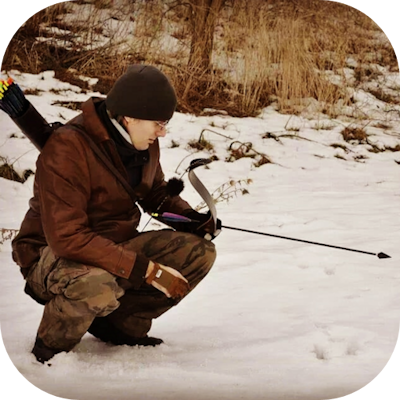 Charles Moffat is a personal trainer/sports trainer. He teaches archery, boxing, ice skating and swimming. He also publishes articles on these subjects in magazines and blogs.
Family Life
Moffat lives in Toronto with his wife and two sons. They all enjoy archery and other outdoor activities together.
Fiction and Non-Fiction
Charles Moffat writes both fiction and non-fiction, publishing his work as paperbacks, hardcovers, ebooks, in magazines, ezines, anthologies and blogs. With respect to his fictional work he mostly writes fantasy, specifically: Heroic Fantasy, Dark Fantasy, Literary Fantasy, and Sword & Sorcery.
Many of Moffat's novels and short stories are set in the fictional kingdom of Korovia in the world of Aoerth, following in the tradition of Middle-earth, Earthsea and similar fictional worlds, but focusing on a single kingdom within that world. Korovia has a distinctly Slavic flavour, drawing influences from Romania, Ukraine, Russia, Poland and Moldova. The name "Korovia" in Russian sounds like "land of cattle".
Within Korovia are many people from a variety of backgrounds, including dwarves, elves, gnomes, Habbels (halflings), half-elves, humans and minotaurs. Plus a variety of monsters including dragons, giants, giant owls, giant ravens, ogres, ratatuskrs, skeletons, trolls, vampires, werewolves and more, effectively creating a setting that combines elements from Beowulf, Siegfried/Sigurd, Tolkien, Dungeons & Dragons with Slavic folklore.
Last Updated: February 1st 2023.