Alt-Earth is a Historical Fiction & Alternative History fictional universe created by Charles Moffat in Autumn 2013. The books set within Alt-Earth follow an alternative version of history, drawing upon real world historical events, but also upon conspiracy theories and unproven theories, within a world that includes magic, secret agents, vigilantes, superheroes, dragons, mermaids, and more. It is the kind of world where characters like King Arthur or Merlin can coexist with monsters like Loch Ness or the World Eater, as well as coexisting with globe trotting archaeologists, super spies, wizards, witches, super heroes and super villains.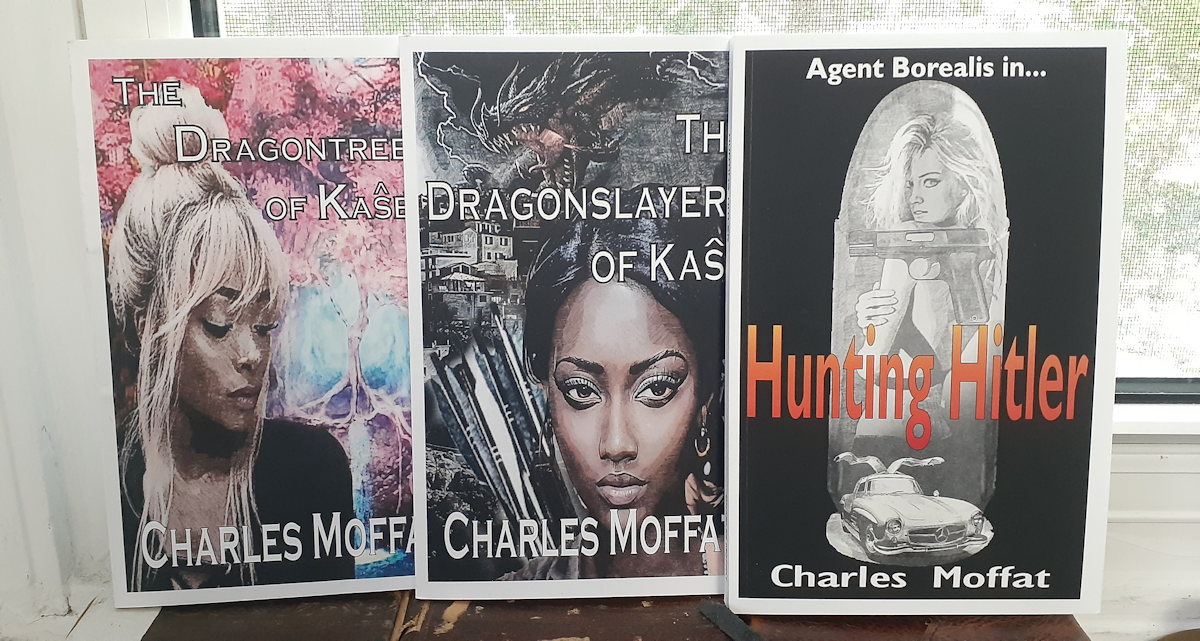 Having the books within a shared fictional universe (similar to Marvel or DC Comics) allows Charles Moffat the freedom to do things you wouldn't normally see within the historical fiction or alternative history genres, which is to have connections between plots or characters, and possibly even future team ups of characters who are intrinsically different, but share a common purpose. Some team ups are less likely, unless time travel is somehow involved, but it also possible to see younger versions of older characters appear in some stories, either as a main character or as a side character.
Sometimes the connections might be simpler, like a place. Eg. A Nazi compound built in Patagonia, Argentina, versus a similar set of structures built in the wilderness of Ontario, Canada, possibly built by the same group of people or allies of the same people. Sometimes the villains might have a family connection. Sometimes an object might overlap, appearing in one story and reappearing in another.
Moffat's writing style blends realism with the bizarre, treating unusual circumstances with the things you would expect to happen during real historical events. Thus the emergence of a new vigilante / superhero is treated with the realism you would expect from actual world events. This focus on realism also means that some stories can be based totally on facts and contain zero magical elements or weird alternative history, thus being more in the vein of "historical fiction", with no alternative history elements in that particular story.
Books set within Moffat's Alt-Earth include: