Attention! Warning!
Peasant Magazine sometimes purchases first world-wide publication rights. You should be aware that if your story is published by Peasant Magazine you will no longer be able to sell first publication rights to another publisher, either on the internet or in print, anywhere in the world. This means you will lose your opportunity to sell your story to paying markets except as a reprint at a drastically lower rate than they would offer for a story that had not been previously published. You should seriously consider offering your work to paying markets before submitting it to Peasant Magazine. We strongly encourage you to do so. You can always submit to Peasant Magazine later for reprinting after you've already been paid by a different magazine.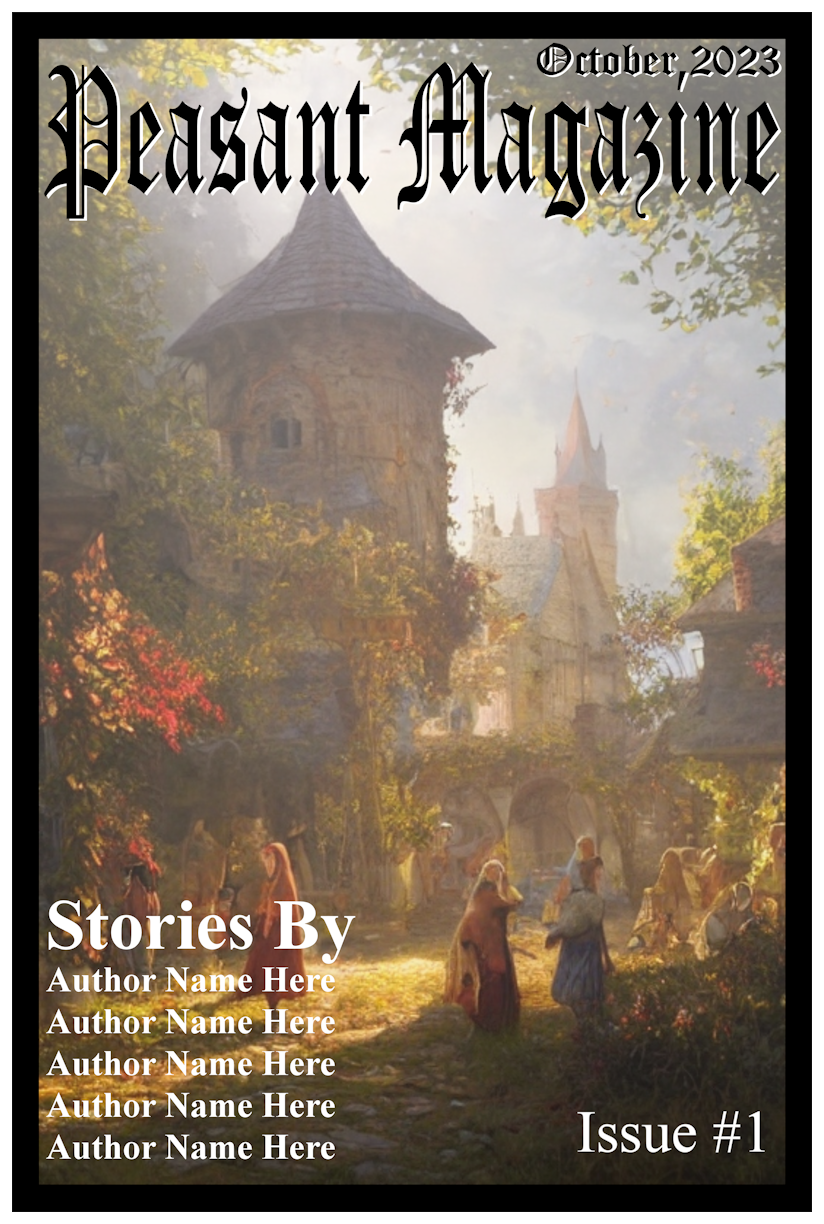 VOLUNTEERING FOR PEASANT MAGAZINE
Peasant Magazine would not be possible without various people volunteering their time to do the following tasks:
Proofreading
Editing
Marketing
Illustrating (Charles Moffat)
Layout + Formatting (Charles Moffat)
While Charles Moffat handles the illustrations, layout and formatting of Peasant Magazine, we always need more volunteers to do Proofreading, Editing and Marketing. Submissions are expected to be either pre-edited or self-edited, but may still require some editing work to get them ready for publication. We also need proofreaders to check to see if stories maintain a level of quality and a rating of Family Friendly or PG.
Marketing is arguably one of the most important things people can do. So sharing the Peasant Magazine website on social media, blogs, and other websites is definitely a boost to the magazine's popularity. We need to get the word out there so we can attract writers, but also readers. (The readers will be easier once we get several issues published, but during its infancy the magazine needs more attention if it is to grow and survive.)
Both readers and writers are welcome to volunteer for Peasant Magazine to do various tasks. Everyone is welcome to volunteer, regardless of age or creed.
Email peasantmagazine@gmail.com to volunteer!
Last Updated: May 1st 2023.