Attention! Warning!
Peasant Magazine sometimes purchases first world-wide publication rights. You should be aware that if your story is published by Peasant Magazine you will no longer be able to sell first publication rights to another publisher, either on the internet or in print, anywhere in the world. This means you will lose your opportunity to sell your story to paying markets except as a reprint at a drastically lower rate than they would offer for a story that had not been previously published. You should seriously consider offering your work to paying markets before submitting it to Peasant Magazine. We strongly encourage you to do so. You can always submit to Peasant Magazine later for reprinting after you've already been paid by a different magazine.
PAST ISSUES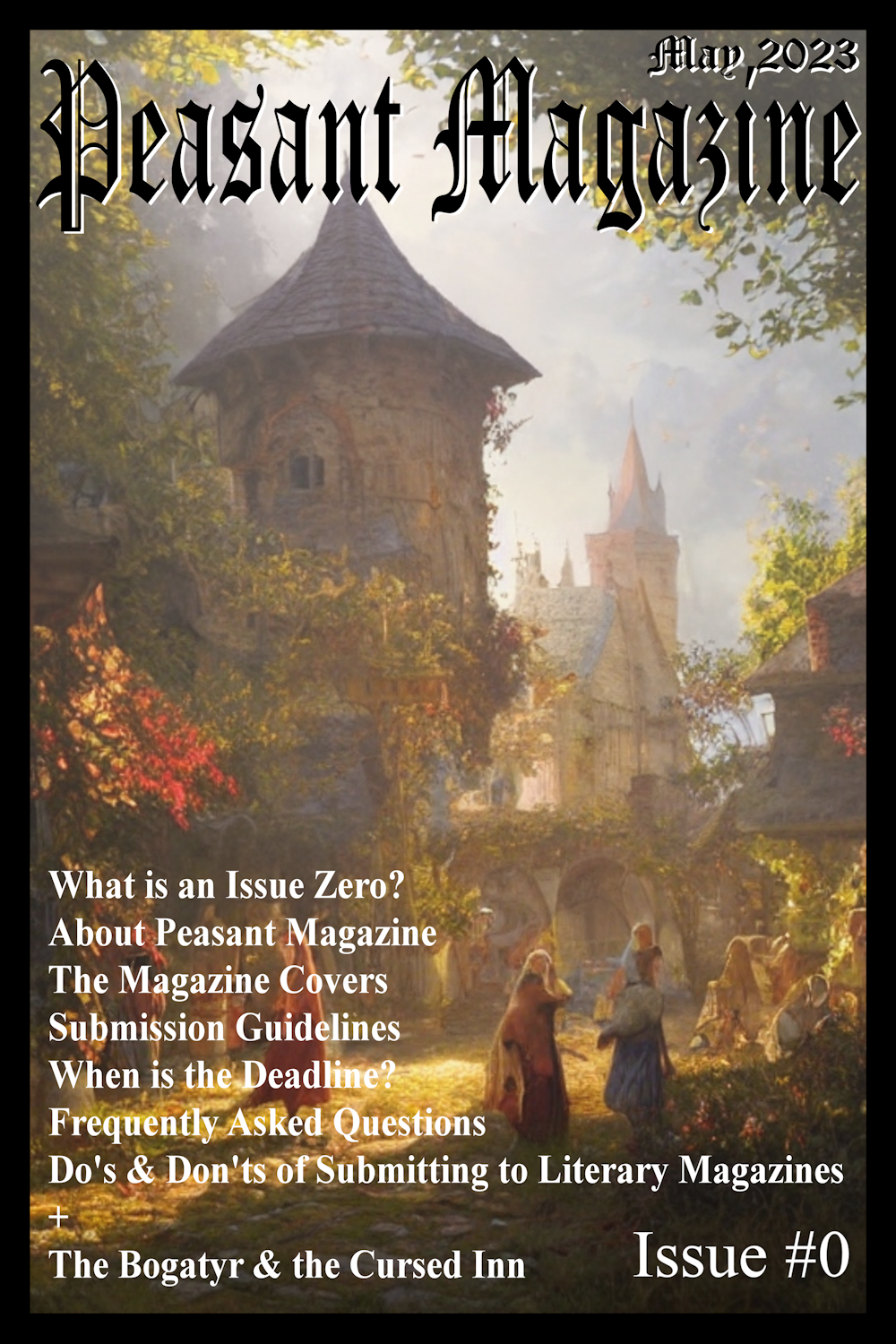 Peasant Magazine, Issue Zero - May 1st 2023
CONTENTS
A Word from the Publisher: What is an Issue Zero?
About Peasant Magazine
The Magazine Covers
Submission Guidelines
When is the Deadline?
Frequently Asked Questions
Do's & Don'ts of Submitting to Literary Magazines
The Bogatyr & the Cursed Inn
---
Last Updated: May 1st 2023.